Windsor Artists is a collective of accomplished and innovative contemporary artists from Windsor and the surrounding area. At our meetings we support and critique each other, hot house new ideas, compare work, set creative projects and plan the many events and exhibitions.

Our artists are all experienced and accomplished artists with a very diverse range of styles and techniques. We have the energy and enthusiasm to encourage everyone to develop and grow their art ever further.

We exhibit our art individually or collectively at events organised throughout the year in high profile arts or commercial venues across the region.

We are also active participants in the local community arts and crafts scene.

To contact individual artists about their art please go to their personal "Artist Page" for further contact details

To contact Windsor Artists about general issues use the "Contact Us" box below

Jonathan Greenyer
Founder

(We were formerly known as The But is it Art? Group and changed the group's name to Windsor Artists in December 2018)
OUR ART EXHIBITIONS IN June 2019

Saturday 15th, Sunday 16th June (11.00-4.00) The Old Court Arts Centre St Leonards Road, Windsor FREE ENTRY Saturday Paul Barfoot and Val Leung, Sunday Ayla Paul and Mark Burden

Saturday 29th June (12.00-4.00) ThamesFest Riverside festival Runnymede Pleasure Grounds
Sunday 30th June (11-5.00) Bray Village Hall, Bray FREE ENTRY Genine Rainsborough, Jonathan Greenyer, Jane Pilcher, Liz Robertson

Meet our artists and buy direct from them on :-


Click here for more exhibitions [here].




(above) "St Georges Chapel in Windsor Castle" - by artist: Liz Robertson
---
(Below) "Penguins" by artist Val Leung; medium used - pastels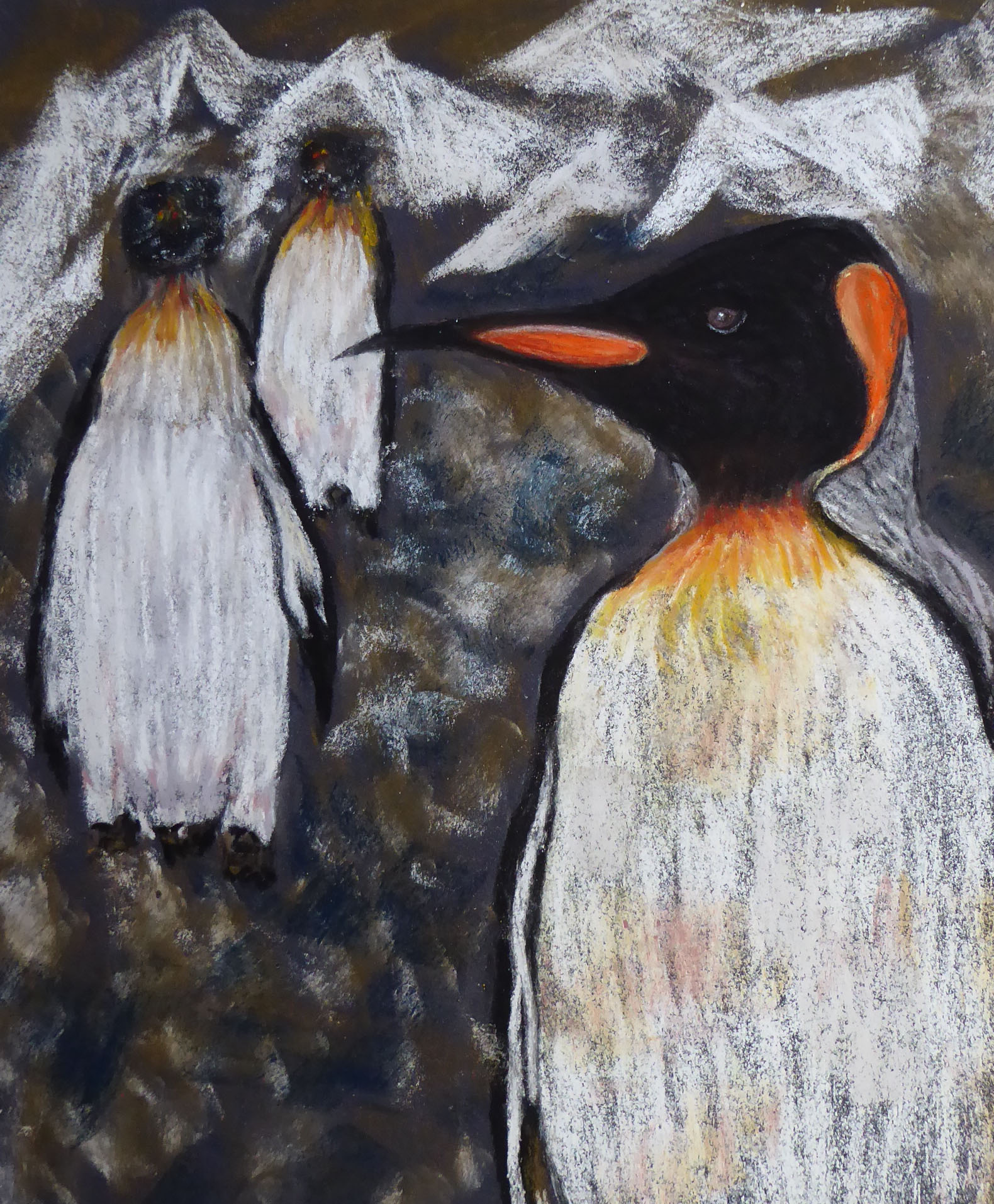 The Swan at Clewer, Windsor is a pub with a future, but it nearly didn't have one, like many local pubs it was doomed to be "redeveloped". The Swan has been closed for nearly three years and is currently empty.

However, great news. There is a active group of locals including a significant involvement by The Windsor and Eton Brewery to save the pub and give it a real and lasting role in the community. They have raised the money and finance to buy the pub and towards the costs of restoring it as a local pub, a real community hub and a social enterprise assisting young people with additional needs.

However, The Swan will need significant renovation work. This requires money to pay for materials and specialist building work. The community is providing hands-on assiatnce with some of the renovation and raising money in many different ways.

Windsor Artists is very happy to support this venture in kind and also with publicity.

Visit their website and you too can put your time and effort and money behind this valuable and worthwhile community project The Swan at Clewer.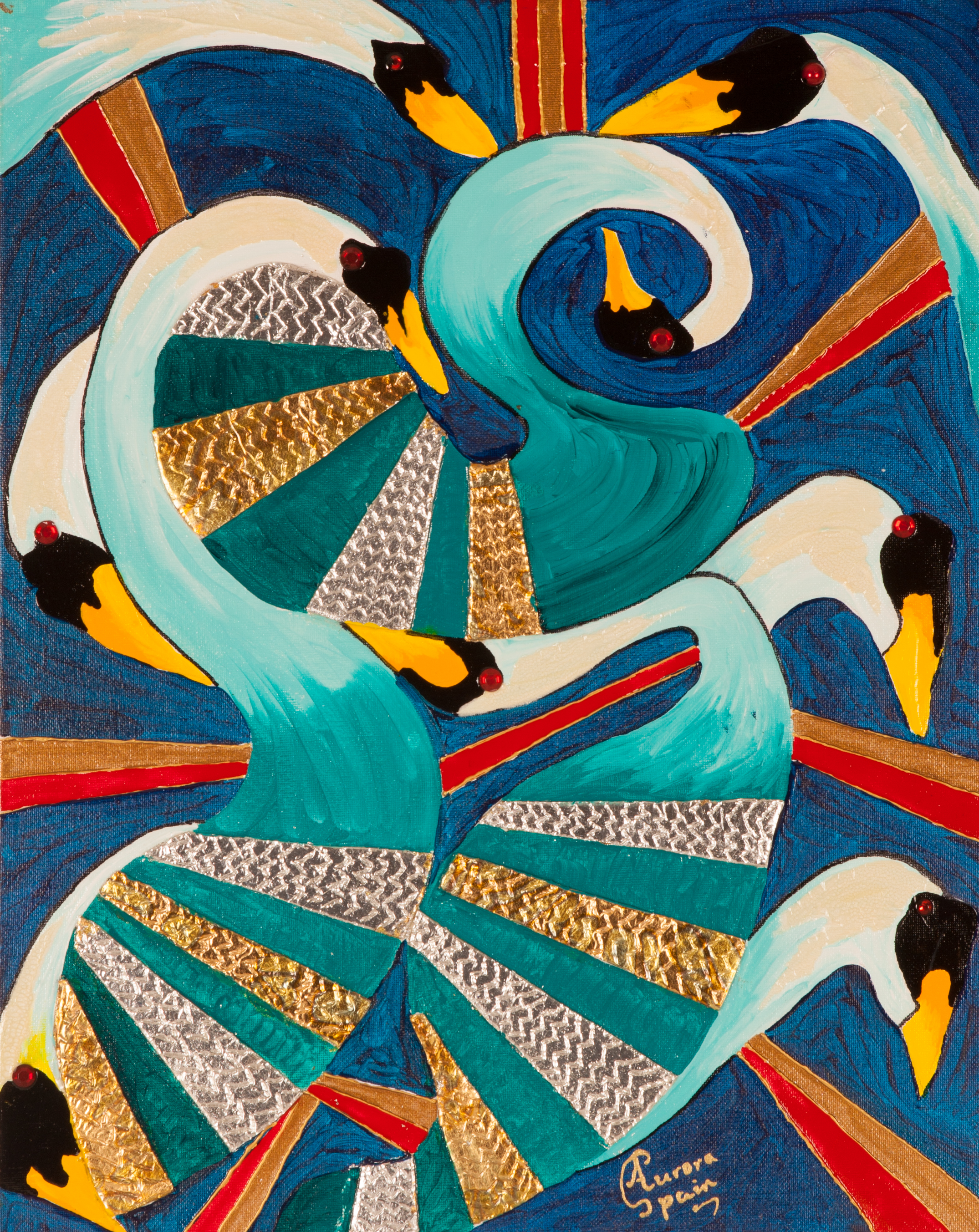 The White Trinities, orginal work by Aurora Spain

"Black Mountain" by artist: Genine Rainsborough, acrylics

---
Use this form below to contact us you will receive a response within 24 hrs