CORONA VIRUS AND ART

We are not exhibiting or meeting in person at the moment so we are now exchanging images on WhatsApp, which we want to share with you.

Some of the work is very topical and some is simply the creative output of people used to working on their own but now additionaly "self isolating"
Go to each artists' gallery page to see new work

Enjoy
Jonathan Greenyer

---
Windsor Artists Collective: we are a collective of accomplished contemporary artists from Windsor and the surrounding area. We meet regularly to discuss our art, all art and the meaning of life. We critique each other's new work; cross-fertilise ideas; support each other, share best practice, set creative projects and plan our many local exhibitions at which we actively sell our art.

Our artists create their "art" in a very diverse range of media, styles and techniques. We encourage and stimulate each other to develop and grow our art into new and interesting areas.

A major feature of Windsor Artists is that we exhibit and sell our art at many events throughout the year and across the region. This is undertaken collectively with a few artists or individually. We choose high profile arts, community or commercial venues and market our events heavily on all available media.
To contact individual artists about their art please go to their "Artist Page" for further contact details. To contact Windsor Artists Collective about anything else email me using the following email address

 jonathan
 @
 windsor-artists.org

Jonathan Greenyer

Founder
---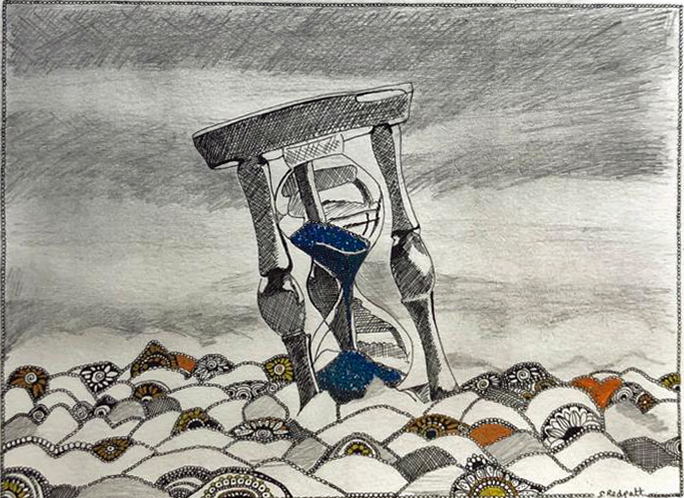 Running out of time by Sophie Redpath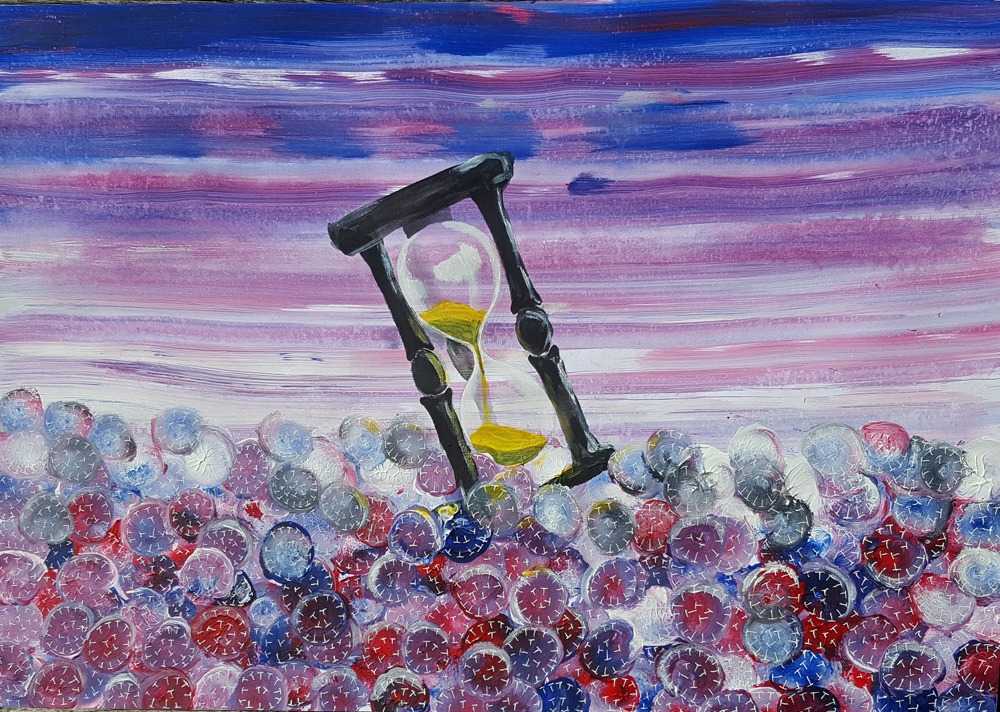 Running out of time by Jonathan Greenyer.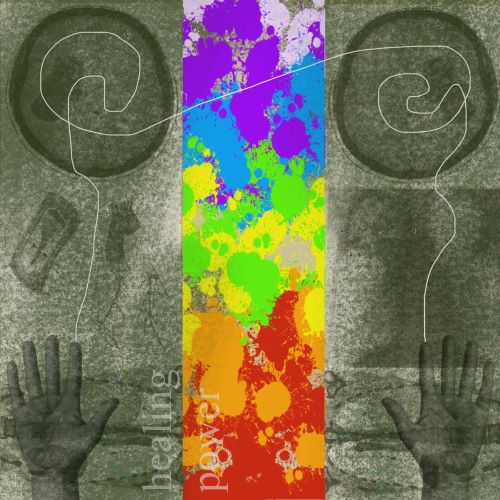 Healing Power - In the Marks and Words series by Mark Burden